Meet Our Athletes
Sanctus Nutrition is proud to power workouts for athletes across the globe.
They come from different backgrounds, have different training styles, and pursue different goals. But our affiliate athletes all have one thing in common: they exemplify our "Find Your Force" mentality with their quest for constant self-improvement.
(We've linked to their Instagram page - go say hi!)
Mato played lacrosse at Eastern High School where he earned the "Most Outstanding Attacking Player" award 3 times before moving to Lexington to pursue his Doctorate in Pharmacy at the University of Kentucky. "I was in search of a gym that had soul; a gym that was filled with people who were there to workout, who were willing to hype you up and push you to be better each day. I found 'The Underground' gym on campus and it quickly became my second home. The hardcore atmosphere enabled me to push through mental barriers and helped me build a strong fitness foundation. Once I began pharmacy school, my workload increased, the time I got to spend at the gym decreased, and the Underground gym got demolished to make room for new dorms. I was heartbroken to say the least. Luckily, I stumbled upon a video of Frank Medrano on YouTube explaining the benefits of calisthenics and high intensity interval training as well as demonstrating some insane bodyweight exercises. I became hooked on calisthenics, the bodyweight circuits left me dripping in sweat, built functional strength, and only required 45 minutes of my time each day. "


Set to graduate in May 2018, Mato is now back in Lousiville and discovered bouldering at Climb Nulu, while he continues practicing meditation/yoga as well as continuing his calisthenics and weightlifting routines.
Philosophy: "I'm a firm believer that a strong mind builds a strong body and that one can achieve anything he or she visualizes."
2018 Goal: "Climb at Yosemite National Park as well as register for my 1st obstacle course race."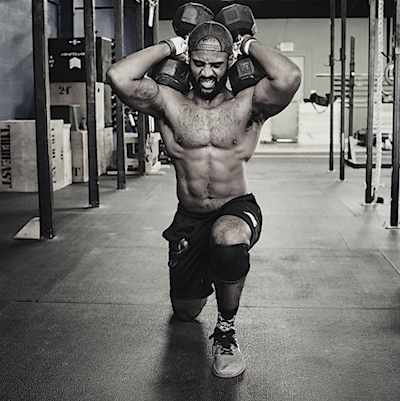 Dr. Antonio Booker
Hailing from Louisville, KY, Dr. Booker was all-conference in football and track at Thomas Moore College. He discovered Crossfit in 2013 and discovered a love-hate relationship with olympic weightlifting. In his own words: "It didn't feel natural...I was uncomfortable not being good at something, huge ego check!" Years of hard work later, Dr. Booker is preparing to compete at the Arnold Classic in March 2018! A co-owner of Blackbird Barbell Club in his hometown of Louisville, Dr. Booker offers both in-person and virtual training.


His fitness goals for 2018: 120kg/264lbs Snatch, 150kg/330lbs Clean & Jerk


Favorite quote:


"Don't make no difference what it is! I'ma pick that sh*t up. How much is it? I don't care, I'm gonna pick that sh*t up. That's what the f*ck I do, I pick sh*t up!" - CT Fletcher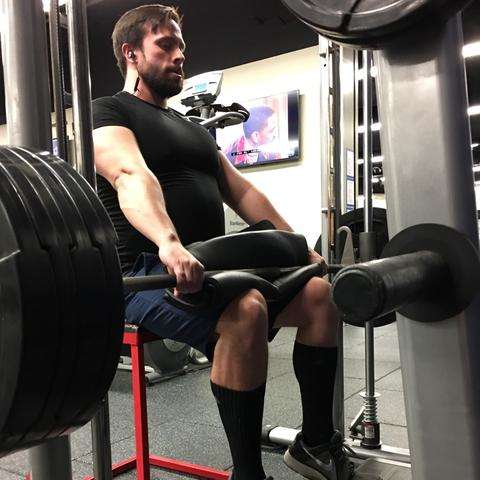 Alex Menke
A competitive swimmer since age 4, Alex has had a decorated athletic career: a Georgia state champion at 14 years old in the 200 fly, he also finished 7th at nationals in the
200 fly at 17, and won NCAA DII nationals in the 1650 freestyle in 2013. Alex is a 9-time All American athlete, 8-time national qualifier, 2012 USA Olympic Trials qualifier, and placed top 3 in NCAA DII nationals over 10 times over 4 years.


After graduation, Alex shifted his training and began his bodybuilding journey. He now trains clients interested in powerlifting, bodybuilding, and some who simply want to improve their nutritional habits. His biochemistry background has served him well, allowing him to give clients nutritional and physiological advice backed by science. Alex provides both in-person and virtual training.


His fitness goals for 2018: "get down to 168lbs / 8% bf from my current 215lbs /
20% bf. I love cycling between bulking and cutting regimes, and at the end of August (the end of my cutting cycle, I would like to focus more on powerlifting and pure strength training. I am training for a 585 deadlift, and would like to get to 525 by the end of 2018."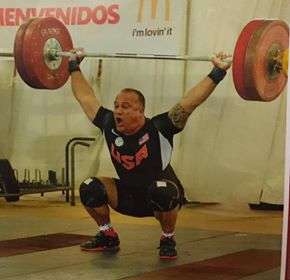 Rob Arroyo
Rob is a retired Major from the U.S. Army, a Level 2 Olympic Weightlifting Coach, and is the current American, National, and Pan-American Master Champion and record holder in the 45-49 year-old 85kgs & 94kgs category. Rob earned a Silver Medal in the 2014 World's Masters Weightlifting competition in Copenhagen, Denmark; recently 1st Place at the 2015 & 2016 Arnold Classic Master Weightlifting Competition; and Silver Medal in the 2015 World's Games Masters Weightlifting competition in Dallas, Texas.
Rob is the 2017 Master Worlds Games Weightlifting Gold Medal champion for the 45-49 years, 94 kg category
.
If you think he's close to being finished, think again! Rob is just getting started: in 2018, he's going for the National Master Records in the 50 year-old/94kg Category at the Arnold Classic and Master Nationals.